Welcome to my Website!
Dear visitors,
welcome to my homepage, the internet site of Dr. Stefan Anderssohn.
I'm a German special education teacher and took my doctor's degree in the field of educational sciences.
This site is aimed to promote my own works and projects in the field of special and religious education, mainly inclusive religious education.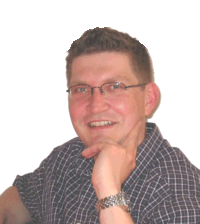 What will you find here?
This page is dedicated to practitioneers, professionals/teachers and researchers in special education (Heilpädagogik/Sonderpädagogik in German terms) - and it is open, of course, to all kind of interested people.
You are interested in my work?
is religious education, as I carried out a lot of research on this topic (as you can see in the publication list).» [open my publication list].
You are intersted in inclusive religious education?
Please try the direct link to my project site: » www.reliforum.de
Reliforum.de is a site about inclusive religious education in theory and practice. Its main goal is to provide information about incklusive didactics and to inspire the work of "inclusive practitioneers" in the field of religious education.
You want to get in contact with me?
For further questions and/or comments on my projects, publications and this page: please see the contact page [to the contact form]!
Last but not least: The site contents contents will be revised and extended continuously.